TruLove
A downloadable game for Windows, macOS, Linux, and Android

In TruLove you take on the role of Alex, the freshest of college freshman. And as everyone knows, your freshman year will change your life forever, there are surprises in store as you discover a whole new world. And who knows, maybe you'll even find love along the way – whatever that looks like!

For one thing, you'll meet three of your cutest classmates, get to know them and maybe more…
Mary
Mary's the class president - hell, she acts like she's the president of the entire college! She's always on the go, studying and organising for her fellow students. But that makes for a stressful life. Maybe you can help her learn to have fun, make friends and lighten up a little?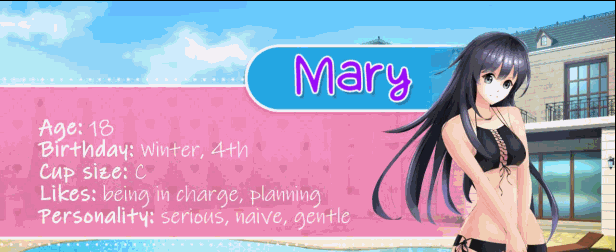 Lucy
Lucy looks like some kind of crazy, kinky doll – but she acts like a dunce that's hell bent on rebelling! What she needs in her life is a friend that can tutor her and help her with her studies. But you could probably do more than that, right? Maybe help her in other ways too…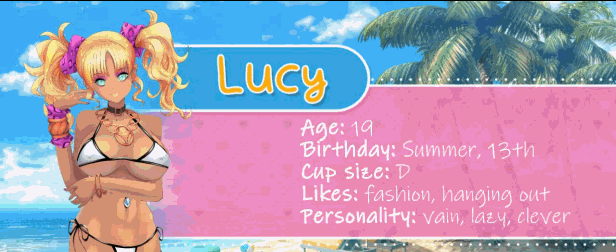 Sarah
Sure, you and Sarah go back a long way – you even used to fool around together back in the day! But she's never been anything more to you than a good friend, right? Who knows what might happen if the feelings you have for each other were to change…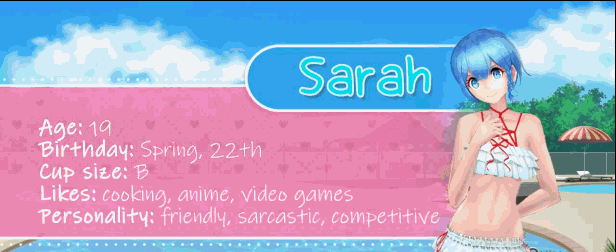 With your timetable all figured out, a decent strategy and a suggestive, even seductive word here and there, find the girl that's right for you. Then together you can begin your journey towards a bright future - and who knows, maybe even true love!

TruLove is a visual novel with just a dash of stat raising added to the mix. As the player, you make genuine choices which create a path to one of the many endings of the game, good or bad. The game takes you through one complete college year, with changing seasons, college exams, and of course the all important holidays. Oh, and don't forget dates with the girl of your choice!
During the course of the college year, you can raise character's stats - Fitness, Charm and Knowledge to make it easier to ace your exams, get the grades you need to achieve in life – and of course, to make sure you seduce your girlfriend too.

3 seductive college girls to date
300k+ Words of story
Fully voiced & animated girls
70+ Events
20+ Animated Sex scenes
10+ Activities
70+ CG (not counting variations)
30+ Locations to visit
4+ Dating spots
Polyamorous relationships
8+ endings
TruLove is a dating sim set during the first year of college, meet your cute classmates and with them, find friendship, passion and even love.
Purchase
In order to download this game you must purchase it at or above the minimum price of $19.99 USD. You will get access to the following files: